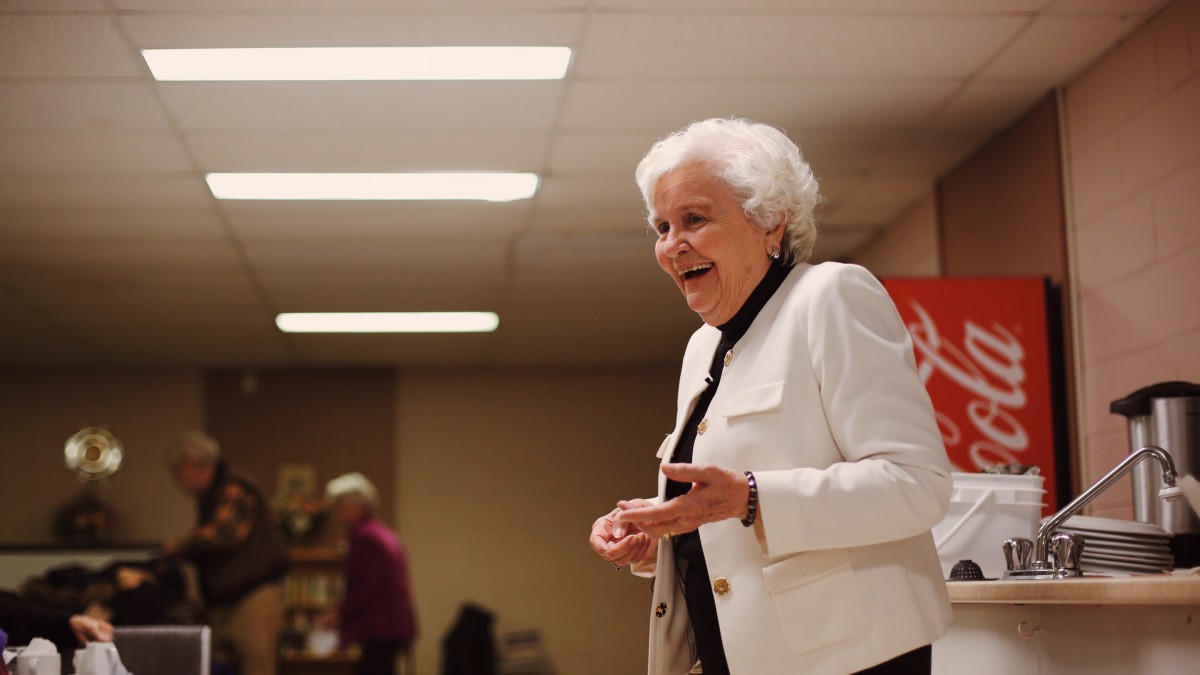 Christine
Age: 85
The Oasis story is about a group of older seniors and their struggle to maintain agency over their lives. Unsatisfied with living alone and being mere passive recipients of health services, it is a story of how they worked together to transform an ordinary apartment building into something of an oasis. In this series of short audio stories, Christine chronicles how Oasis began, its impact, and the trials and tribulations leading right up to the present day crisis. Here, Christine plays the role of storyteller, but in reality she's very much the protagonist; she is Oasis' founder, chairwoman and tireless worker.
* * *
The Beginning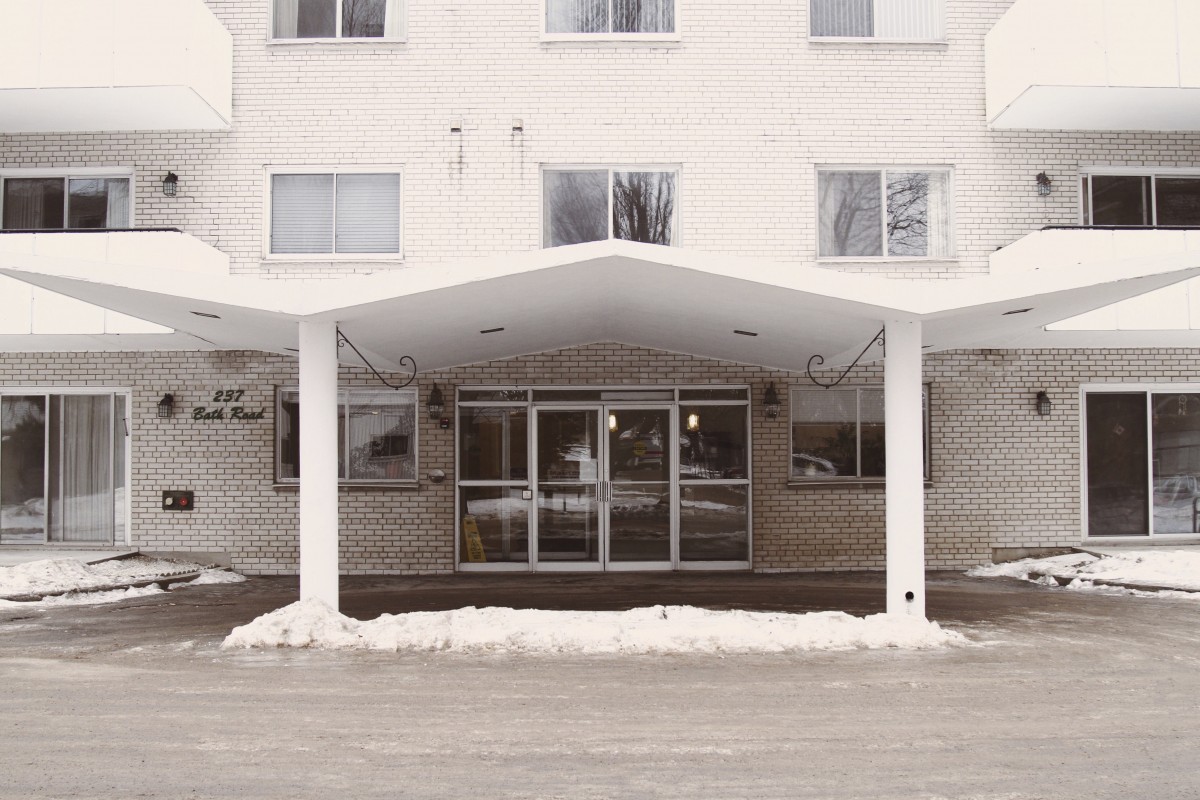 Oasis began in what was previously an ordinary apartment building. It just happened that many of the rental units were occupied by older seniors; there is a name for this phenomenon – a naturally occurring retirement community.
Unfortunately, and like most other places in society where seniors are 'housed', they lived socially isolated lives. Their worlds rarely extended beyond the four walls of their apartment; they ate three meals alone; they imagined dying alone and no one finding them for days. And they were all on the wait list to move into a long-term care facility to live out their remaining years. But this way of living, if you can call it that, was robbing them of their mental and physical health, their sense of social connectedness and agency.
The building's corridors were empty, quiet and echoed the social isolation within the units. Then one day, that all changed.
* * *
The Program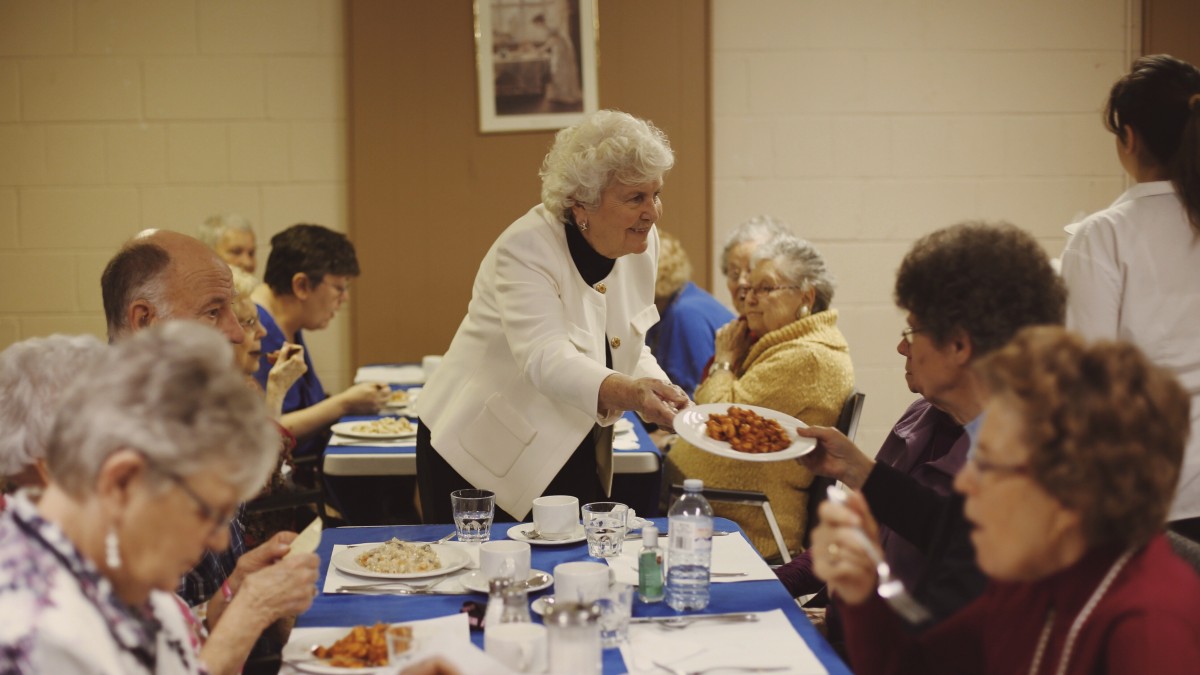 The seniors got together and decided that they should have meals with each other instead of by themselves. But why stop there, they thought. They introduced an exercise program to stay active. They brought in a personal support worker stationed right in the building who would get to know them and be ready to lend a helping hand at a moment's notice. A corps of volunteers from the surrounding community was formed to help with meals and social activities. The building owner gave them the basement space for a common lounge where they could socialize, play and learn.
* * *
The Benefits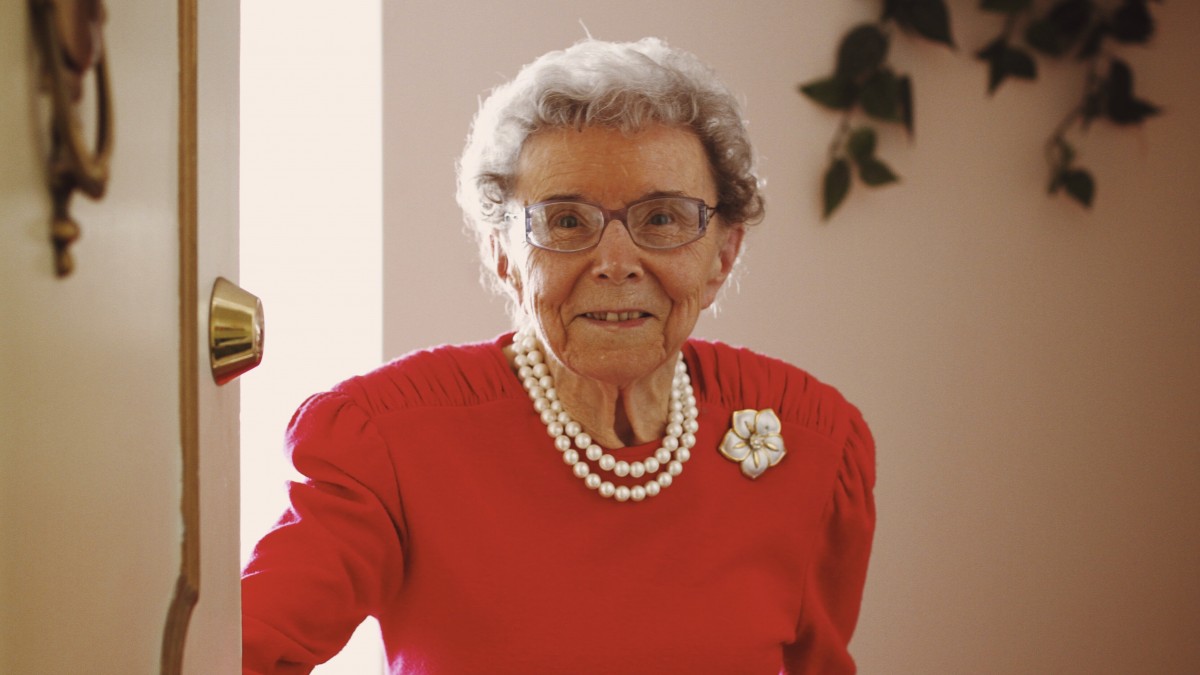 When Katheryn, the building's 90 year-old resident was asked about what she likes most about Oasis, she said:
Everything! It changed my life. It restored a normal relationship with my children. I no longer have to ask for their help. I can get the help I need here. Being dependent also created issues between them as one or the other felt the other was not doing their fair share. With the Oasis program I am again independent. We are now back to being a normal family. I look forward to each day. I look forward to morning coffee and conversation in the Lounge. I look forward to meals and having a choice of activities right in the building. Everyone is so friendly. It is a joy.
Check out Kathryn's entire story here.
Beyond the obvious impact on the lives of residents, Oasis is yielding benefit in another important way. When it began, 15 of the residents were on the wait list to move into long-term care. With the availability of supports right there in the building, those 15 residents decided to stay. It costs the government between $130-$150 per day to keep someone in long-term care. That's more than $700,000 per year avoided for taxpayers. By comparison, Oasis provides services to all 58 seniors currently in the building for just $130,000 per year.
* * *
The Crisis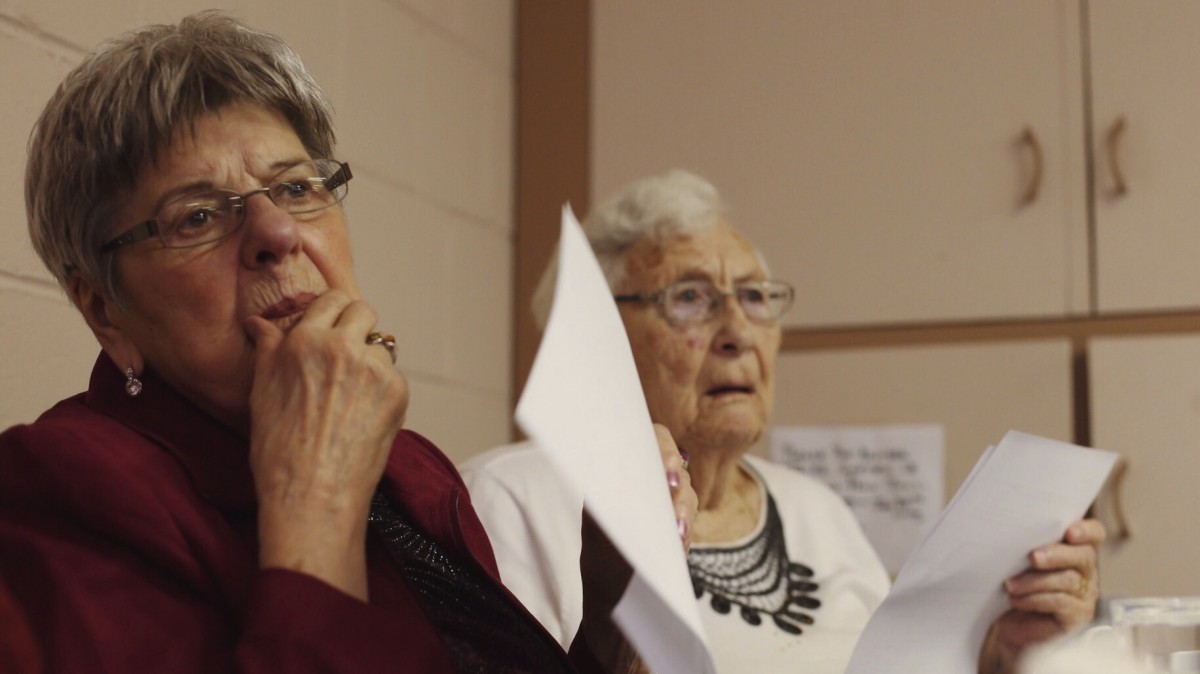 Oasis was conceived as a community-driven initiative. The residents are active participants in decisions about what help they need, where and when. And for a while, it worked that way. The trouble began when they ran out of money, and found themselves in a situation where they had to choose between less than ideal funding options or ceasing to exist altogether.
* * *
The Founder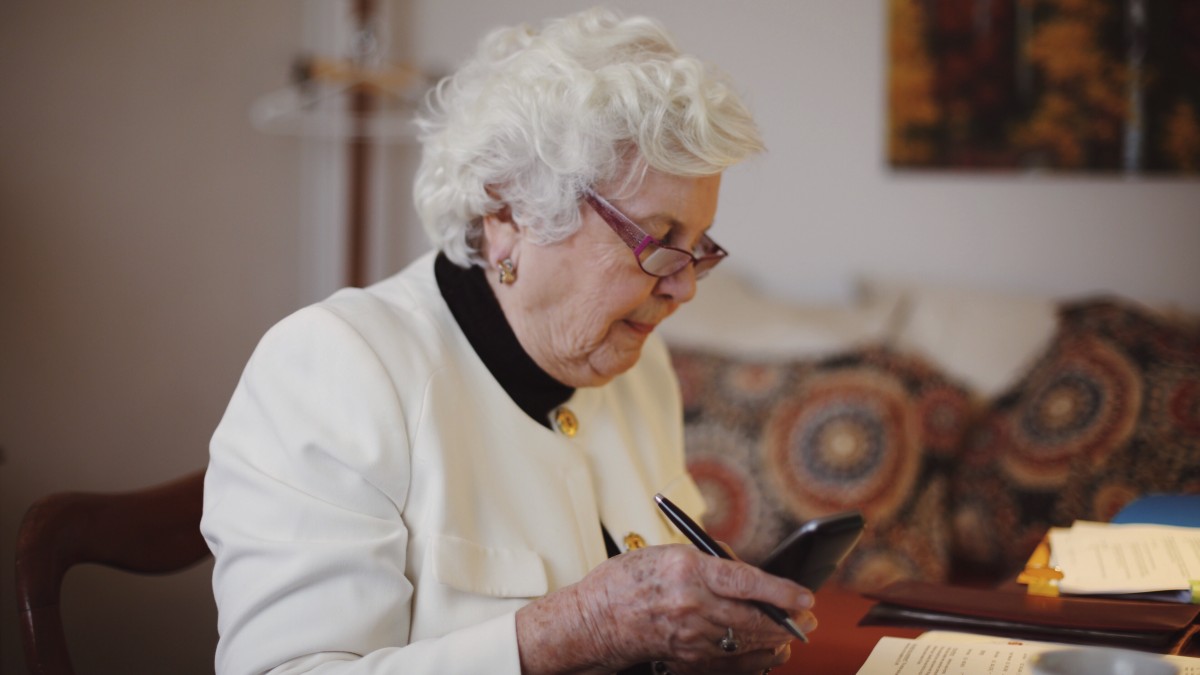 Upon retirement, Christine and her husband moved from Toronto to Kingston, bought a bungalow and lived there for 17 years. They chose Kingston as their retirement location because of the amenities associated with a university town – live theatre; symphony; excellent restaurants and most importantly, a teaching hospital.
Three years ago, they sold their bungalow and moved into the very place she helped found. Her husband was entering the final stage of Alzheimer's. There was acceptance and support all around them. With the help of on site staff as well as availability of a main meal, she was able to look after her husband at home until he died one year after moving there.
These days, Christine busies herself with the day-to-day workings of Oasis, as its chairwoman and chief go-to-person for the residents. Her daughter once said that the only thing mom has ever failed at was retirement.